ConocoPhillips Appoints Admiral William McRaven to its Board of Directors
ConocoPhillips  announced that its board of directors has elected Admiral William H. McRaven to serve as a board member.
Admiral McRaven, who retired from the U.S. Navy in 2014 after a 37-year career, is a nationally recognized authority on foreign policy who has advised Presidents George W. Bush and Barack Obama as well as other leaders on defense issues. Additionally, from January 2015 until May 2018, he served as chancellor of the University of Texas System, one of the nation's largest and most respected institutions of higher education, with more than 230,000 students and 100,000 faculty and staff members.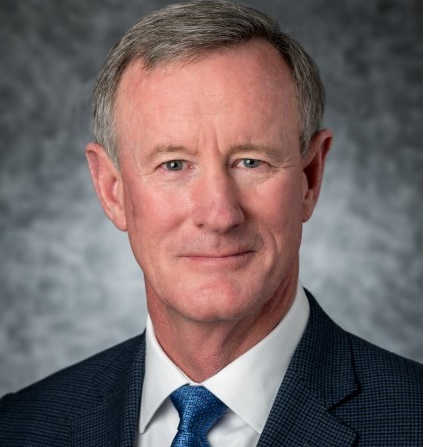 "We look forward to gaining Admiral McRaven's insights and guidance as a member of our board," said Ryan Lance, ConocoPhillips chairman and chief executive officer. "He's an inspirational leader whose international, logistical and administrative experience will greatly benefit our company."
Admiral McRaven will serve on the board's Audit and Finance Committee and Human Resources and Compensation Committee.
During his Navy career Admiral McRaven was a member of the Sea, Air and Land (SEAL) Teams, the Navy's special operations force, and ultimately headed the U.S. Special Operations Command. He served in combat during the Persian Gulf War and in Iraq and Afghanistan.
Admiral McRaven graduated from The University of Texas at Austin with a bachelor's degree in journalism and received his master's degree from the Naval Postgraduate School. He currently serves on the Council on Foreign Relations and the National Football Foundation.
The ConocoPhillips board now includes 12 directors, of which 11 are independent.